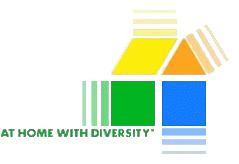 FAIR HOUSING ACT:

The Fair Housing Act, as amended in 1974, 1988, and 1995, declares a national policy of fair housing throughout the United States. The law makes illegal any discrimination in the sale, lease advertising, financing of housing, or making housing otherwise unavailable because of:
Race

Religion

Color

Sex

Handicap

Familial Status

National Origin
ONE AMERICA PRINCIPLES:


I welcome you and want to do business with you.

I will base my decision and opinions of you on who you are, not on any preconceived stereotypes or ingrained value judgments.

I subscribe to the federal Fair Housing Act and its principles.

I embrace and celebrate the strength that diversity brings to our communities and our nation.

I will help you find opportunities to buy the home you choose.

I will market home ownership to the public and reach out to people who may not know that home ownership is a realistic option.

I will make sure you know that there is a full range of housing choices available to you, and encourage you to consider all communities and neighborhoods.

I will make every effort to maintain open two-way communication. If we do not share a common language, I will work with you to find someone who can interpret.

I have incorporated these principles in my daily operations and my overall business plan. I would be proud to share the plan with you.

I am here to help you meet your real estate needs because you are the reason I am in business.

Please let me know about any cultural or special needs that you have so that our business relationship will be comfortable and successful.
FAIR HOUSING DECLARATION:

I agree to:
Provide equal professional service without regard to the race, color, religion, sex, handicap, familial status, or national origin of any prospective client, customer, or of the residents of any community.

Keep informed about fair housing law and practices, improving my clients' and customers' opportunities and my business.

Develop advertising that indicates that everyone is welcome and no one is excluded; expanding my client's and customer's opportunities to see, buy, or lease property.

Inform my clients and customers about their rights and responsibilities under the fair housing laws by providing brochures and other information.

Document my efforts to provide professional service, which will assist me in becoming a more responsive and successful REALTOR®.

Refuse to tolerate non-compliance.

Learn about those who are different from me, and celebrate those differences.

Take a positive approach to fair housing practices, and aspire to follow the spirit as well as the letter of the law.

Develop and implement fair housing practices for my firm to carry out the spirit of this declaration.